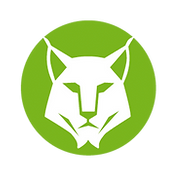 Consulting
LynxIQ is currently available for project-based consulting. Our philosophy and areas of expertise are in conjunction with our experienced team.
Comprehensive Solutions require Synergy
We would love to hear from you, if you have any questions or just want to know more about LynxIQ.
As technology and science provide an ever growing set of tools at our fingertips we are there to help.
LynxIQ provides a conscious set of methods in a world already flooded with too many data points.


LynxIQ discerns a more mindful approach to the use of analytics, user experience and the products we create.


LynxIQ specializes in developing end-to-end technology solutions that directly drive business value, consumer adoption and revenue.
Leverage artificial intelligence and blockchain technology to augmenting a simple friendly application to enable and simplify the individual healthcare experience.
User Centered Design
We believe there is a critical and symbiotic relationship between data and design. This belief is the core of our commitment to employing user-centered design in everything we do, driving us to create a simple and elegant product that meets your exact needs.The process to create great products that you will love using is one of rigorous inquiry into the value any feature or product will have to the people who will use it. We use both time-tested and modern design thinking approaches to our research and design methods, and have a strong understanding of human psychology and the latest brain science. By keeping user-centered design at the core of our work, we focus on understanding the core problem and solving your true pain points, bringing you real value.